Custom Tuck End Boxes At Wholesale
Tuck End Boxes has revolutionized the idea of custom boxes for businesses with reasonable packaging. Introducing you to the best quality printed boxes with creative designs for any product you demand.
Full Printing
Single color to several color printing options with the finest inks and newest techniques.
Perfect Sizing
Custom boxes designed perfectly according to the size of your respected products. 
Quick Turnaround Time
Fastest edge-cutting technology designed for higher production.
Reliable Results
Excellent finishing with customized sizes and shapes.
Absolute Packaging Contentment and Success
Tuck End Boxes connects with brands helping them accomplish more success and provide the best packaging solutions.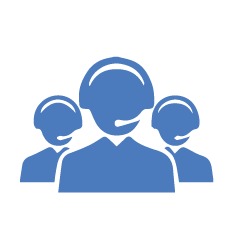 Professional Support
Responsible experts for your help throughout the whole procedure.
Time and Price Friendly
Cost-effective and fast-acting production processes
All At One Station
Exclusive facilities, services, and proficiency in one place.
Guaranteed Quality
Special concern towards quality.
Best-Selling Custom Boxes Producers
We believe in proving our authenticity by providing the record-breaking quality of custom boxes to our customers. 
Our main aim is to facilitate our customers with the finest and impactful packaging boxes for their businesses at an affordable price and in minimum time.
Manufacturing Excellence
We have built many relationships with many brands and packaging factories worldwide which enable us to coordinate every process from concept to manufacturing.
Manufacturing & Production
Strategic Sourcing
Stringent Quality Control
Multi-Package Solution
Design Expertise
Our artwork design & structural engineering team help rethink your overall packaging structure and artwork design to maximize the effectiveness of your packaging!
Packaging Consultation
Structural Engineering
Artwork Design
3D Mockup & Prototyping
Hassle Free Logistics
We manage your entire logistics process to help you save time and costs by strategically navigating how and when your packaging gets from our factories to your desired location.
Shipping & Tracking
Warehousing & Distribution
End-to-end Delivery
Supply Chain Management
Surprising You with Exceptional and Best Ever Packaging Boxes
Perfect packaging plays an important role in boosting sales and alluring buyers towards your product. For this, Tuck End Boxes brings best ever packaging boxes and makes them facile throughout the USA, Canada.
Custom Packaging and Boxes Suppliers
There is a vast range of products manufactured by various companies in different shapes, designs, sizes, and patterns. Hence, Tuck End Boxes' topmost priority is to meet all requirements of their esteemed customers and look into the slightest details while the production procedure. You can count on us for top-notch quality of material used and stylish printing techniques we adapted. Feel free to contact us for amazing custom boxes with free shipping convenience. 
Frequently Asked Questions
What is your turnaround time after order is placed?
Quick turnaround time within 6 to 8 business working days after design selection and approval.
What happens after I place my order? Do I get a proof before printing?
After placing your order, our dedicated Tuck End Boxe's team will review your design for any technical concerns and send a PDF proof to your email within 24 hours. If any changes need to be made, you can send a note directly to our Tuck End Boxe's team through the proof page and they'll be happy to help with finalizing your design for printing.
What choices affect my pricing?
As a high-volume producer with scale economies, Tuck End Boxes provides the industry's most competitive prices on custom printed boxes available. Pricing is generally a factor of five things: dimensions, box style, ink coverage on the box, box material, and quantity (higher quantities = bulk quantity savings). If you have questions about pricing or choices that can affect your order, our customer support team is happy to help!
Can I have printing on the inside and outside of the box?
Yes, You can have printing on the inside, outside, or both. This includes Mailers, Shippers, and Tuck Tops (our menu box by style!). Product boxes are currently limited to printing on the exterior only. You can even use our online box designer to design the inside of Mailer boxes. For Shippers and Tuck Tops, we currently require a PDF template be submitted for both the interior and exterior so we can set up your order as a custom order. You can also submit designs this way for our Mailer boxes.
How do I place an order?
Placing an order to Tuck End Boxe's is quite easy. You can contact us 24/7 with your demand. We have a team of experts to listen to your query and design the product sample for free. Furthermore, they'll also share existing design samples. Our sales representative will place an order for you and keep you updated till successful delivery. Place your order in 4 easy steps:
Submit your order quote query
Email your requirements or upload your own artwork
Get PDF proof
Confirm your order with payment and get it at your doorstep.
How do I get wholesale prices?
If you're a wholesale or retailer, we have special quotes for you with discounted prices and special packages. Just contact our customer support center and get your desired rates now.
What is your turnaround time after order is placed?
Quick turnaround time within 6 to 8 business working days after design selection and approval.
Do you provide physical samples?
Yes, (Terms and Conditions Apply) we provide physical samples to help you in selection.
How can I track my order?
You can track your orders via provided links from our team.
Can I place an order for one or a few boxes?
No, Our minimum quatity is 100.
Do you give discounts on wholesale orders?
Yes, many discount offers are available for bulk orders. Higher the quantity lower the price.
Simple Yet Unique Tuck End Boxes That Wins Customers
Tuck End Boxes are the most common and popular style of boxes used by companies and industries in the packaging of their products. Moreover, they can store and present your products at a whole new level of beauty. Many companies require packaging solutions that outshine their product in the market from the rest. For this purpose, we introduce you, our exquisite and unescapable collection of custom tuck end boxes.
Intriguing designs and breathtaking styles pique the interest of customers in buying your products. Therefore, increasing your reputation in the eyes of customers and boosting sales to another level. We have the most dedicated team of designers helping you get your desired custom boxes. Moreover, our boxes not only give an alluring presentation to your products but also conserve them from any mishap or poorly handled, during both shipping and when kept on shelves of retailer shops. Most importantly, we ensure our clientele with top-notch quality of boxes, edge-cutting printing technology, and the best customer care services. Thus, outshining your products and winning the trust of buyers by paying attention to the slightest details in packaging. We bring our best facilities and services to provide unique and fascinating wholesale custom boxes to our esteemed clientele throughout the USA and Canada.
Tuck End Boxes have amazing features that make them more feasible to use in the packaging of different products having various sizes and shapes. Custom Tuck End Boxes have flaps on the same or opposite sides that make opening and closing of the box more convenient. The bottom side also has a locking feature making it more convenient for your products. They protect your valuable products from falling and damage during shipping because of firm locked tuck end bottom. The upper tucked flaps also play a vital role in preventing dust from entering the box and ruining the product. When properly assembled, Tuck End Boxes provide four sharply edged sides giving ample space to display your product description beautifully. Moreover, you can cut out window inboxes and shield them with a thin transparent plastic sheet, so that purchasers can have a good look at the product without damaging it.
Numerous medicinal, cosmetic, food and beverage, and most common electronic device companies use both straight and reversed tuck end boxes. Cosmetic industries prefer reverse tuck end boxes as they are easy to open and close. On the other hand, electronic devices are packed in straight tuck end boxes because firm bottom lock products fit in them properly, avoiding any risk of disfigurement of the product inside. Therefore, attractive visualization is required to communicate with the targeted audience. This is only possible by creative patterns and styles which speak for themselves. Hence, custom printed boxes are impactful in respect to attracting buyer's attention and generate profitable revenue.
Formation of such finest custom boxes requires a great deal of expertise and skills. Here comes our role in helping you resolve this issue by producing custom designed boxes that allure customers in buying your product. Our advanced technology and machine set up are well adapted to manufacture bulk orders in given deadlines without any hassle at your end.
Why You Need Printed Tuck End Boxes for Your Business?
This question often arises in client's minds that what is the importance of boxes? Can't they sell their products without box and packaging? The most appropriate answer to these queries is that a well-presented product with a neatly labeled name, description, and ingredients if any, outshines from the rest of the products resting on shelves in retail shops. It is human nature to go for objects with unique designs and creative graphical artworks. Such products flicker and grab the attention of more people than ones without custom packaging. Moreover, competition is very high, therefore, to sustain your reliability and reputation in the marketplace, you need to upgrade your strategy. Tuck end boxes are both convenient and reliable. They are facile to use and help the product from any harm because of mishandling. Moreover, they come in various styles, sizes, and graphics, though suitable for any valuable product to fit in properly and kept safe for a longer time.
Irresistible Tuck End Boxes in Cost-Effective Budget:
Our prime concern is to provide our clients with the world's best wholesale custom boxes. Their contentment and serenity are of utmost importance to us. Keeping your demands and needs in mind, we manufacture the best custom tuck end boxes wholesale for you at reasonable prices. Bulk orders are entertained with special discount offers and deals that are budget-friendly and satisfying for our esteemed customers. Our affordable rates from the rest of the market place without compromising on the quality of material used to make it easy for our customers to find their desired boxes. Our most important consideration is developing a trustworthy relationship with our client by providing the best of the facilities. We believe in providing the highest quality custom boxes that are light on your pocket but generate great revenue for your company.
Top-Notch Material Used to Prepare Stunning Tuck End Boxes
:
The quality of the material used to make custom packaging boxes is primacy for us. We ensure the clients that the material used in manufacturing the boxes will never disappoint them or be less than their expectations. No one can beat us on the quality of tuck end boxes as our department of highly skilled people pays attention to the slightest details. The material we use includes:
Bux Board: Which we use during transportation and shipping of your orders.

E-flute corrugated/rigid: Providing more strength and sturdiness. Providing a higher quality surface for printing ink to stay for a longer time.

Kraft paper: Porous material giving high resistance and elasticity to packaging boxes.

Cardstock: Slightly thicker than original paper but have a better printing surface and gives durability to custom boxes.
Moreover, the inks used in the printing of custom tuck end boxes are of high quality and waterproof. Quality is an important aspect of the production of custom boxes. The material should be strong enough to hold your products in place without causing any disfigurement. We ensure our customers of the toughness of boxes, keeping your products safe and presentable.
Excellence in Providing Exquisite Designs and Styles to Our Customers:
People are very choosy nowadays. It is very difficult to impress the people of this digital era. For this purpose, to outshine your product and make your product flicker in buyer's eyes you need to think out of the box. Colorful visuals and artful patterns catch the attention of a larger group than dull and simple packaging and leave a long-lasting impression of your product. Here comes our role to bring extraordinary tuck end boxes used in most industries and companies. Tucked edged boxes have always been reliable and used commonly in packaging both small and larger products. There are many designs and styles available for tuck end boxes with numerous convenient features. These designs include:
Tuck End Auto Bottom Boxes: They are used by food and beverage companies. They have a pre-glued bottom that makes them stronger and durable to store heavier products. They have a locking bottom which protects products from falling. Locks are of many styles such as 1,2,3 bottoms, slit locks, friction fit, etc.
Tuck Front Boxes: Tucked front ones are very common, they have a tray, two side panels, and a closing lid. Side panels have flaps which are for locking the box.
Reverse Tuck End Boxes: The closing and opening is very easy by flaps on both sides but opposite to each other. Used in cosmetic and food packaging industry. Assembling and opening are easy.
Straight Tuck End Boxes

: The only difference between straight and reversed tuck end boxes is that Straight tuck end boxes have flaps on the same sides. This makes them tougher and mainly tech device companies use them for packaging.
We bring all these designs and styles with creative color schemes to enhance the beauty of your products. Such eye-popping designs attract buyers and bring them back to your product whenever they are looking for the same product.
Countless Options to Select Your Perfect Tuck End Box:
We understand the importance of custom printed boxes wholesale and have a piece of great knowledge on how they boost your sales and provide a leading reputation to your brand name. Help in pumping up your sales and make a lot of profit. For this purpose, we present never-ending options to choose the best tuck end box style for your respected product. We have a library of designs and styles from which you can select your desired style, layout, graphics, color schemes, and font styles. These enchanting designs outstand your product from other and allure purchasers in purchasing your product again and again. Some of the famous box styles are:
roll tuck front

roll end tuck top

snap lock bottom

auto-lock bottom

sealed end box

header card and topper

5-panel hanger

sealed and gable boxes
All these styles are made in all sizes so that your product fits in impeccably and does not face any damage during shipping and when on display in retail shops. Moreover, die-cut and boxes with window cut-outs are also very popular. Window cut-out can give an appealing look to your product, provide buyers with a glimpse of the product inside without opening it, and damaging the packaging. This method leaves both you and the retail shop keepers at ease because no one will open the lid and damage the tucked end. They can see the product from the cut window protected with a transparent sheet of plastic. And maximize the appeal of your product and catching the eyes of onlookers.
Ultimate Printed Custom Tuck End Boxes:
Printing of boxes is the most crucial part of the whole process of manufacturing wholesale custom printed boxes. Latest machines, equipment, and edge-cutting technology are required to produce boxes up to the par of customers. Printing of custom tuck end boxes is a very delicate procedure, only highly skilled and well-trained, people can handle it properly. We have the most responsible and dedicated team in our printing department. They assure you of the finest and your desired output. The best quality inks are used with one or several colors making your customized boxes the best from the rest.
Advanced automatic machinery and print technology installed that generates the best packaging solution for our honored clients. Some optional and customized trendy printing facilities include:
Spot UV coating: Spot UV coating adds a glossy shine to the selected text or brand logo. Making prominent and catchy to potential consumers.
Embossing and Debossing

: Both these techniques look more appealing together. Embossing is a raised text or brand logo. On the other hand, Debossing is engraved or indented design or text on the

custom tuck end boxes

.

Foil Stamping:

Metallic foil, commonly silver and gold foil is used giving a luxurious look to the packaging. The shimmery boxes are very alluring and grab a lot of attention.
Printing is a tactful procedure. One should be highly skillful to tackle this because of the minor details involved. We facilitate our clients with both inside and outside printing of wholesale custom packaging. Inside printing can include any funny and surprising line or privacy-related information. Many customers require such printing; therefore, their requirements are our utmost priority.
Add-Ons Available to Outshine Your Product in Market:
We understand the importance of being prominent and stand out your business when there is a great deal of competition among businesses and companies selling the same products. Your approach should be unique and distinctive to allure buyers in buying your product placed on shelves in retail shops with many other same products of different brands. Here comes our part, to free you from this stress and hassle. Saving you both time and cost.
Tuck end boxes are helpful in this matter as they have display sides that can be used for products description and brand names. This can be a game-changer for your reputation and popularity in the market place. Adding a brand name and product description or ingredients helps onlookers to trust the authenticity of your product more. Moreover, slogans and taglines also attract the potential audience. Custom packaging boxes with logo in different font styles and color schemes are more eye-catching than dull boxes. All these facilities are available in one place, our team of graphics ensures to bring the most attractive and unique ideas for the logo and brand name presentation. Therefore, to display and present the information neatly and beautifully on boxes of all shapes and sizes.
100% Assistance Provided by Graphic Designers to Design Your Tuck End Boxes:
Selection of the perfect design, style, graphics, color scheme, and shape of the box is a quite difficult and stressful task. Clients often find all the details in the printing and styles difficult. Extremely skilled people should be hired for such tasks for the ease of customers. Our team of creative and professional minds of high-tech graphic designers all under the same roof are there consistently to help you through the whole procedure. They are well-trained experts which will help you to get your expected custom tuck end boxes wholesale from scratch.
Our specialists make sure to assist you in every step of printing custom boxes. They start by asking simple questions. Such as if you have any particular design or style in mind? Do you want to choose a style from our collection? And for what sort of products, you require wholesale custom boxes? After answering them, they move on to ask you your ideas if you have your own. Customers have full liberty to share their innovative ideas so we can turn them into tangible boxes. Customer's preferences and demands are our first concern while manufacturing their boxes. Moreover, our experts will assist you in making this journey an easy one.
After the selection of design and style, some customers ask for a visual or physical sample to be 100% sure and satisfied. We give respect to our customer's demand and facilitate them under certain terms and conditions. We provide them:
A computerized image is sent to the client via email that displays its design and color combination used.

If customers are not satisfied with the image, we send them a 3D Mockup. Customers can move and rotate the product at all angles and dimensions. They can even move the closing and opening flaps of the tuck end boxes.

If some clients are still not satisfied, we send them a physical sample under certain terms and conditions to remove the slightest confusion they have.
Guaranteed Protection of Your Product with Our Custom Tuck End Boxes:
Another important factor and advantage of wholesale custom packaging are that they act as a safeguard for your valuable products. They keep your product safe and sound during shipping and also when placed on shelves in retail shops. Moreover, custom boxes help to conserve products as buyers can damage them as they handle them poorly during shopping. Tuck end boxes have flaps on both ends that can be closed tightly. Edges are fully secured and the product is not exposed from any side. The bottom locks provide strength to hold the product inside firmly. This protects from mishaps such as falling, disfigurement, and unneeded opening of the packaging of your valuable products.
While placed on shelves of retail shops, dust can ruin the appeal of the products. Therefore, custom boxes conserve them by preventing dust from entering and destroying your product. Other factors that can damage your products are environmental factors. Such as climatic changes, sunlight, and humidity. Consequently, they can damage the products, so packaging boxes play the role of a protective shield. Increases the durability of your goods and safe them from being worn out earlier than the expiry date. In other words, tuck end boxes are significant in both increasing the captivity and security of the product.
A Step Towards Saving Planet by Using Biodegradable and Environment-Friendly Matter:
We realize the importance to conserve our planet before focusing on anything else. The planet earth is our home; hence, our activities, business, and manufactured material shouldn't cause it damage. Keeping this in mind, we bring you the brilliantly crafted wholesale custom boxes made from biodegradable and eco-friendly matter. The material we use can be degraded and recycled to avoid pollution on our motherland. The kraft paper and cardboard we use provides toughness as well as being environmentally friendly.
Dedicated Customer Care Department:
We consider the triumph of your company as the success of our own! Our devoted team of professionals never let us down in satisfying our customers. Our customer care department is available day in and day out to provide their services to our esteemed clientele. They provide meticulous care and guidance throughout the manufacturing process. Our soft-spoken team at the customer care department look deeply into your demands and assist you to find the best possible custom packaging boxes for escalating your profits and elevating the reputation of your brand. Our 24/7 service makes it convenient for customers to place orders. Moreover, our team keeps you updated on your order throughout. We provide the fastest turnaround time and shipping with zero cost. You can contact our team via email or simply contact on our website. We appreciate your feedback and respect your preferences.
Conclusion:
Tuck end boxes bring exceptional ideas to provide unavoidable custom boxes. Bringing the highest quality, printing facility, and guaranteed success of your company. Our aesthetic colors and designs of custom packaging boxes lure customers towards your product that generates leads in revenue and increases your reputation in the marketplace. Brilliant boxes at cost-effective rates. And responsible to conserve your products from any harm. We appreciate your reviews and feedback.
Still, have any queries? Feel free to contact our team for further details and discount offers for custom printed boxes wholesale at the most affordable rates throughout USA and Canada.
Start Your Packaging Journey With Tuck End Boxes
Get in touch with our product specialist now